The FAB Clinic operates by appointment only. Call us on 9084 7498 to schedule your next appointment.
Morpheus8 allows you to experience the benefits of a facelift without the need for incisions.
When we age, our skin begins to lose elasticity, with wrinkles, lines, and sagging appearing.
Using radiofrequency, a Morpheus8 treatment stimulates collagen production to tighten and smooth wrinkles on the face and body.
Morpheus8 comfortably penetrates the skin at a deeper level than other microneedling treatments, transforming your complexion and restoring more youthful facial skin.
​
F.A.Q's
How does Morpheus8 work?
---
Morpheus8 combines radio frequency technology, microneedling, and fractional treatments to address a variety of skincare problems.
Tiny needles penetrate the skin and heat the tissue to stimulate the production of collagen.
What makes Morpheus8 different than other microneedling treatments is the depth the needles penetrate the skin. It is the only treatment that can mold fat under the skin to obtain optimal results. Contouring and refining the subdermal layers will enable a more detailed approach to sculpt the face naturally.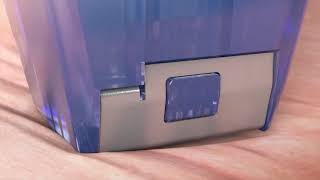 ---
What areas can be treated?
---
Morpheus8 is versatile. It can be used on any area of the body that can benefit from collagen renewal.
Morpheus8 is commonly used in the following areas:
- Tear Troughs
- Cheeks
- Jawline & Jowls
- Neck
Morpheus8 can treat a variety off face and body concerns including:
- Active acne and acne scarring
- Stretchmarks
- Skin laxity
- Cellulite
---
Is it painful?
---
Morpheus8 is relatively painless even with the deeper penetration of needles. The needles used are very sharp and fine, allowing the benefit of puncturing your skin without the feeling of any tugging or pulling.
To ensure your comfort, a topical cream will be applied to the treatment area. When the procedure begins, you might feel a slight prickling sensation followed by a feeling of warmth as the needles pass over your skin.
The advanced technology of Morpheus8 provides controlled and consistent heat delivery allowing for uniform treatment and results.
---
When will I see results?
---
Noticeable results can be seen within a few days after treatment. Your skin will continue to improve and be close to its best around three weeks. Improvements can continue up to three months post-treatment.
---
What is the recovery like?
---
Morpheus8 is a non-invasive procedure. Most patients schedule this treatment for a Friday afternoon and are confident returning to work on Monday. Post treatment, you may eperience the following: - Pinpoint bleeding from the microneedles - Swelling around the treatment areaa for 1- 3 days - Redness or the apperance of sunburn for 3-7 days - Micro scabs on the surface of the skin for 3-10 days depending on treatment intensity. Mineral makeup can be applied from 48 hours post treatment, A strict perscriptive skincare program, including SPF 50+ must be followed for a minimum of 14 days post treatment.
---
---
Medik8 - VIRTUALLY PORELESS DISCOVERY KIT
Begin your journey to a refined complexion with Virtually Poreless Discovery Kit. selected Pore Cleanse Gel Intense™, Pore Minimising Tonic™ and Refining Moisturiser™ help to improve skin texture and tone for a smooth, healthy complexion.
If you are a new client, Welcome! Your appointment with us came consultation, during which one of our medically trained staff will discuss your skin concerns, describe our treatments and products in detail.
Medik8 - LIPID-BALANCE CLEANSING OIL™
This ultra-gentle oil cleanser gently dissolves impurities and waterproof make-up to reveal radiant, refreshed skin.The perfect start to your morning and evening skincare routines.